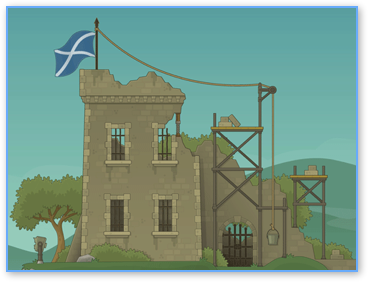 by PoptropicaSecrets on October 21, 2010
The Creators posted another sneak peek in the official blog this week about the new upcoming island. It doesn't have a name yet, but we think it has something to do with dinosaurs and other extinct animals. The sneak peek throws another curve ball. It's a picture of a ruined castle under re-construction. There's also a blue and white flag flying on top of the castle's tower. What does this all mean? We have no idea, but it looks like a fun place to explore!
There's still no word on the launch date for the new island, but the Poptropica Creators promise that we'll be hearing more details about it soon.